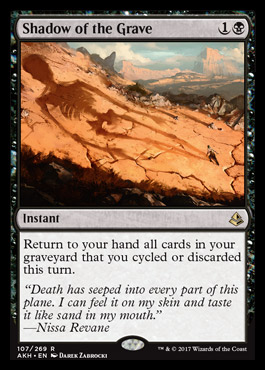 Once again the black cards get all of the good art.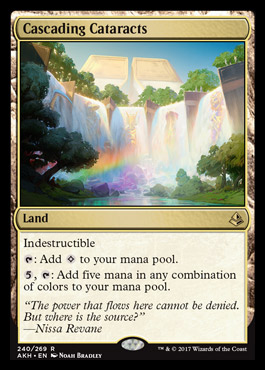 Neat. I don't get why they made it indestructible, though, I mean it lets you smooth out your mana at the cost of 1, not exactly a high priority target for Stone Rain.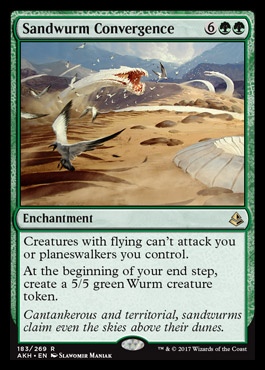 It's neat, but the issue I have with it is at 8 mana it isn't weak but it feels a bit strange. By that point you will have ramped a lot so you don't need a way to slow down you opponents creatures as much, and making a 5/5 a turn is powerful but by this point in a game a big green deck should have much better finishers.