Treamayne wrote:
Quote: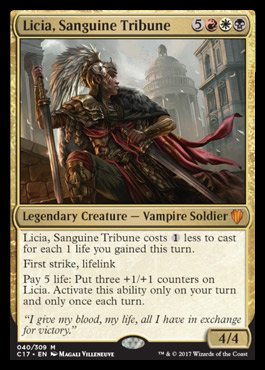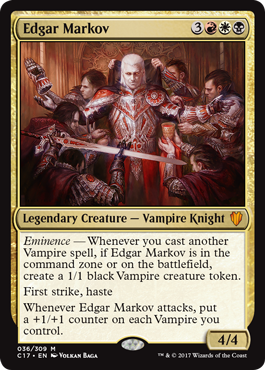 You know what really bothers me about these? The casting cost. It should be WBR (a la
Kaalia
) not RWB. I thought the stupid order change was supposed to be a Khans-block-only tool
to frustrate players' attempts at card organization
for flavor because of the color the clans were centered around.
I know I'm slightly CDO (alphabetical order matters), but this really irks me.
This:
Makes more sense as a scheme, since it follows a nice pattern for pairs, shards and wedges. Everything in color order as you go around the circle. Why mess with the order outset of a set that wanted the "flavor" change?
It wasn't a flavor change at all. They made that change because playtesting showed it manifestly changed and improved how people were looking at deck-building when making wedge decks, and fixed a problem they noticed early on in KTK drafting when they had the Commander 2011 mana symbol ordering.
Khan Do Attitude, Part 2
explains the reasoning beneath the heading "Why are the mana symbols on the wedge cards in Khans of Tarkir different than previous wedge cards?", and what they saw in playtests before/after they changed the mana symbol order. (I'll quote that in a moment.)
Queen Marchesa
and
Leovold, Emissary of Trest
(from Conspiracy 2) also use the Khans of Tarkir mana symbol ordering, so I think they've just taken the KTK ordering up as the canonical Wedge symbol ordering. Commander 2011 never managed to explore the deckbuilding issues connected to the mana symbol ordering, so I guess that was just a first go, and now they've decided which way the symbols should be ordered and stuck with it.
Here's that excerpt from Khan Do Attitude, Part 2, about the mana symbol change:
Quote:
Why are the mana symbols on the wedge cards in Khans of Tarkir different than previous wedge cards?
One of the things development is very concerned with is making sure that the average player understands the basic strategy of the set he or she is playing with. While drafting Khans of Tarkir with Magic players in the building who weren't from R&D, Erik Lauer, the set's lead developer as well as R&D's head developer, realized they were missing a very important basic drafting strategy. In Khans of Tarkir, if you start by drafting two color, there is a big different between drafting an ally-colored pair and an enemy-colored pair.
Ally-color pairs only allow you a single wedge option, while enemy-color pairs leave you open to draft two different clans. For instance, if you start by drafting white-blue, you can only then go on to draft the Jeskai wedge, but if you start by drafting blue-red, you leave yourself open to both Jeskai and Temur. Many of the players were missing this, so Erik tried an experiment. By shifting the mana costs such that the enemy pairs were sitting next to each other in mana costs, it became a little easier to recognize that each wedge was made up of two enemy-color combinations.
Erik's playtesting showed that it helped enough that he talked about it with Del Laugel, Magic's lead editor, and she agreed to the change.