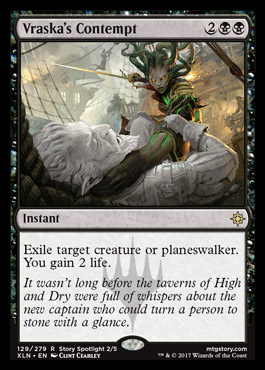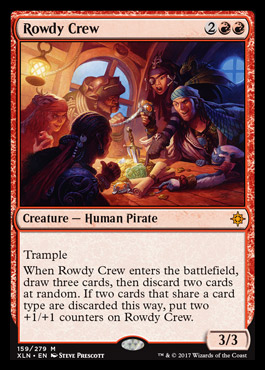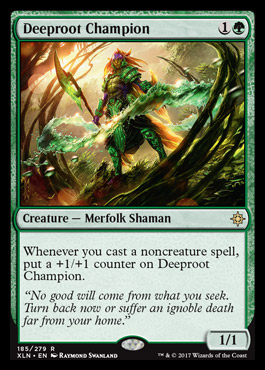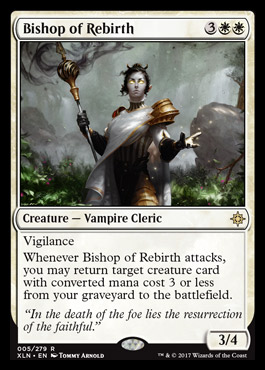 Vraska's Contempt
2BB
Instant
Exile target creature or planeswalker. You gain 2 life.
Rowdy Crew
3RR
Creature - Goblin Pirate
Trample
When Rowdy Crew enters the battlefield, draw three cards, then discard 2 cards at random. If two cards discarded this way share a type, Rowdy Crew gets two +1/+1 counters.
3/3
Deeproot Champion
1G
Creature - Merfolk Shaman
Whenever you cast a noncreature spell, put a +1/+1 counter on Deeproot Champion.
1/1
Bishop of Rebirth
3WW
Creature - Vampire Cleric
Vigilance
Whenever Bishop of Rebirth attacks, you may return target creature card with converted mana cost 3 or less from your graveyard to the battlefield.
3/4