oops, forgot about the other Rivals thread. Now there's Rival Rivals of Ixalan threads.
scatteredsun wrote: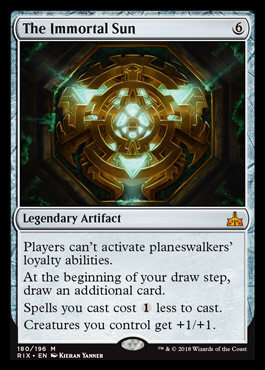 I'm trying to rationalise my dislike for this card over and above it simply hosing one of my decks and I think saying it hoses a complete card type is enough of a reason.
Luckily, outside of against PW heavy decks, it's just incidental hosing, but I can't say I'm a fan of the smorgasboard of bonuses in addition to hosing a particular card type.