intreped wrote: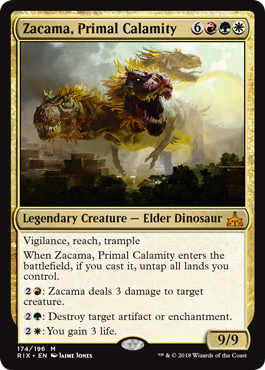 Finally, they are getting rid of that annoying "from your hand" modifier.
This thing is going to get real old real fast in EDH. Popular tribe with ramp out the wiz-bang and massively good effects and abilities. Slap like one sword on it and its a two shot.
Ugh, its going to be a long quarter at the LGS

_________________


sir squab wrote:

My... history of buying Magic cards is probably a tapestry of bad financial decisions >_>

niheloim wrote:

No, I think he's right. I'm just all butt-hurt over prophet.