---
So I was surprised to see that someone had not already started a topic about this. While we do not know much, it seems like we are getting a potential planeswalker who appears " to be in her seventies. She wore thick red robes, and her silver hair was tied in a loose, somewhat frizzy braid at her side." https://magic.wizards.com/en/articles/archive/magic-story/wool-over-eyes-2018-02-14.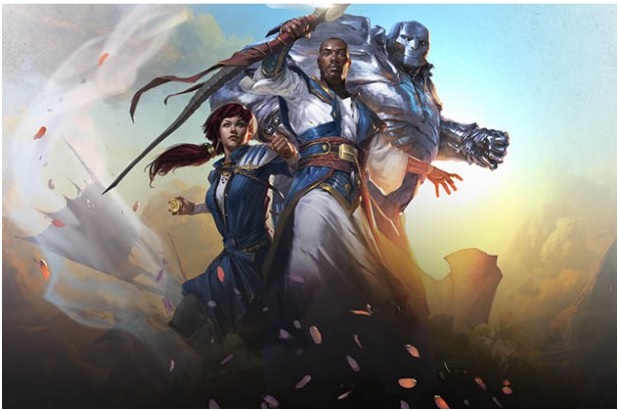 So I wonder could this be with and ?

Will we finally get a u/r legendary Artificer?

Will the Gatewatch recover from the defeat at Bolas' hands?

So many other questions!