MMLgamer wrote:
Mr Degradation wrote:
The rest is banter, over-analyzing specific language to seek some sort of superfluous victory in a no-win situation- without expanding or articulating points further.
And what exactly is your post doing?
I'm taking the piss out of you silly-billies. Having a strong opinion on forums such as these, tends to require understanding that dissent is the expectation- and these discussions require a level of humor to be shared. Since the topic is complicated, approaching it in a combative way only serves to undermine your ability to persuade your fellow posters- stepping over a humor dollar for a righteous dime. I feel as though Uktabi didn't see the bait, and has been very earnest.
The appeal to hypocrisy is cute, so I'll articulate my own opinion on wishboards. You can rationalize your own views to refute it, but you would be wasting your time if your idea of refutation involves pedantics, or the expectation that we'll all suddenly see the light.
At a fundamental level (this is where Uktabi and I might not see eye-to-eye)- I like Wishboards; but a rather large element of them being fun in the firstplace is the social contract present in a game of EDH. If official rules are set, there will be incentive to push that social contract to it's limits; which is a consequence of official rules that the RC has repeatedly curbed throughout EDH's history. In my own experience, I've seen some super fun 7-card Wishboards, and in that context- the Wishes become less like
Demonic Tutor
- and more like
Cryptic Command
- often giving the player using them a linchpin, or a "get out of jail free" card. Done tastefully, this builds up the tension of a game significantly, especially in strategies that might just function right below the surface on the relative power-level of the decks played.
My favorite wishboards are usually a modest number (about 7-) focusing on high power utilities or disruption over combo material. They reward the player for clever positioning or playing it like a regular tutor in a fair deck. Hard rules cannot ensure that wishboards are played in good faith, however- and so it's between the members of a playgroup to determine what is too much, or too little (relegating wishboards to the social contract- therefore is, in my own view- the superior method of regulating them.)
Hypothetically, if there were rules (we'll make some up for the sake of argument-) dictating a 10 card wishboard that could only contain copies of cards already present in the EDH deck (a stringent ruleset;) what would one expect the outcome to be? Though it sounds more attractive than loose rules (15 cards, no copies of deck present cards); even the "wish downside" would be weaponized as a form of playgroup arms race- which tends to lead to other violations of the social contract.
Consider also, the EDH banlist- and how often players try to amass as many similar-but-not-the-banned-cards to clarify that; even though the banlist is prefaced by a note advising against doing so. Is that not why the complexity of the banlist has been reduced over the years? EDH is guided by the social contract, and often, the social contract has to hold power greater than the rules prescribed by the RC.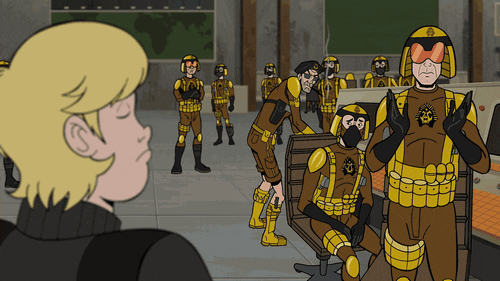 Much in the same way that in a game of DnD, where the DM has to understand just how much punishment a playgroup can take- as well as how soft becomes uninteresting. I like to play a Halfling Ranger when given the opportunity, but the temptation to min/max it has to be offset by the need to uphold the social contract- otherwise, instead of the campaign vamping up obstacles, the DM could only properly entertain us by having every encounter be against something as complex or powerful as a Lich; absolutely shorting the group's ability to create arcs. EDH's very practice has that foundation.
What Uktabi means, (I think), when he describes the "spirit of the format"- is that the rules must only constrain the least common denominator in the format, to make becoming accustomed to "social play" an easier process. The degree of cutt-throat each group plays at varies considerably, and in order to become a desirable member of any playgroup- one must make concessions in regards to their desire to have an edge. Having hard rules tells the least common denominator what they have to bend to get an even larger advantage, because the least common denominator among MtG enthusiasts is still super clever. Therefore, the playgroup's power must always exceed those of the RC at each table EDH is played.
Wishes as a card type have both the power to enhance decks, and ruin games. The playgroup has to split the difference, because a ruleset by the RC would just create an easy avenue for min/maxing Wish cards contextually- escalating EDH's ongoing issue with decks containing crazy numbers of tutors.